I've been playing with my camera in manual mode. I'm trashing a bazillion pictures, but at least I'm learning and capturing the moments. Someday I may even read the instruction manual.
Jack throwing paper air planes.
Aislinn on the swing set.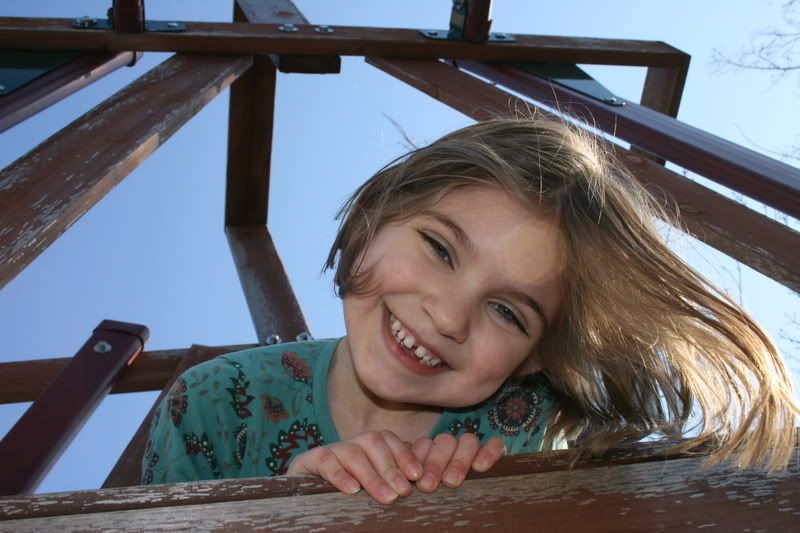 Proof that all three children can sit still simultaneously.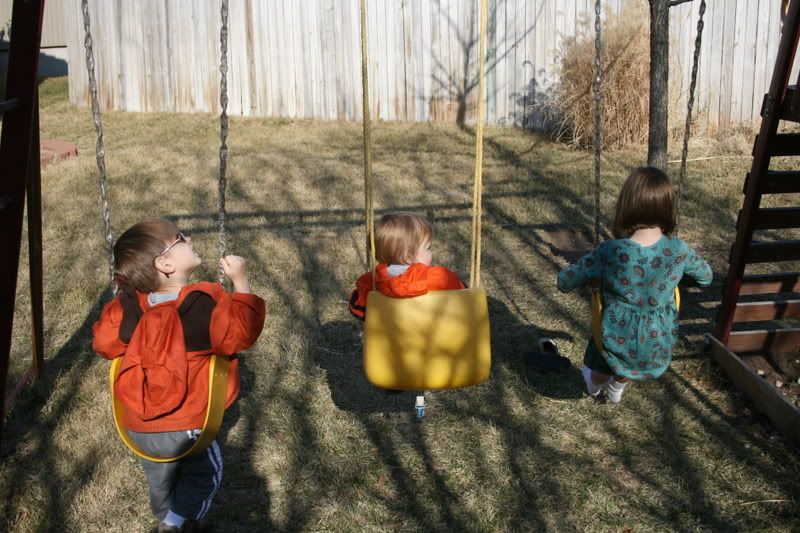 These are a little off; I was playing with the white balance. I SOOO wish these had come out, though. I couldn't resist posting them anyway.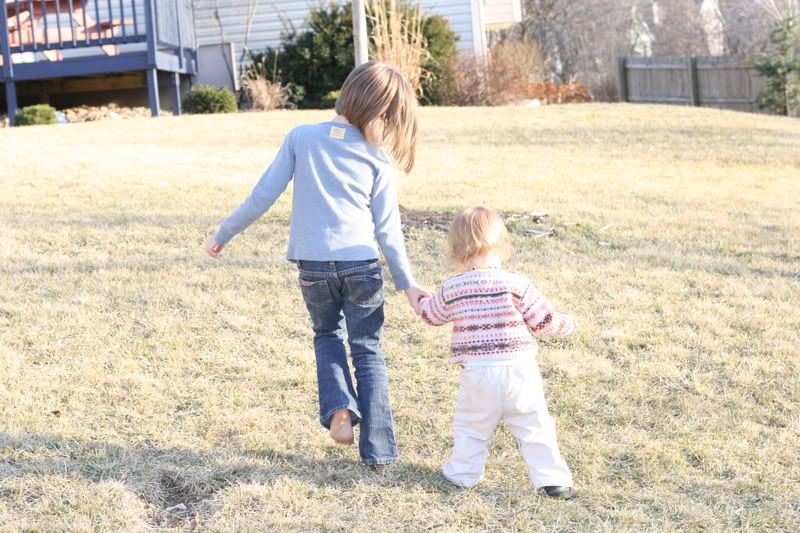 Look at these cheeks!
Last one for the night. =)