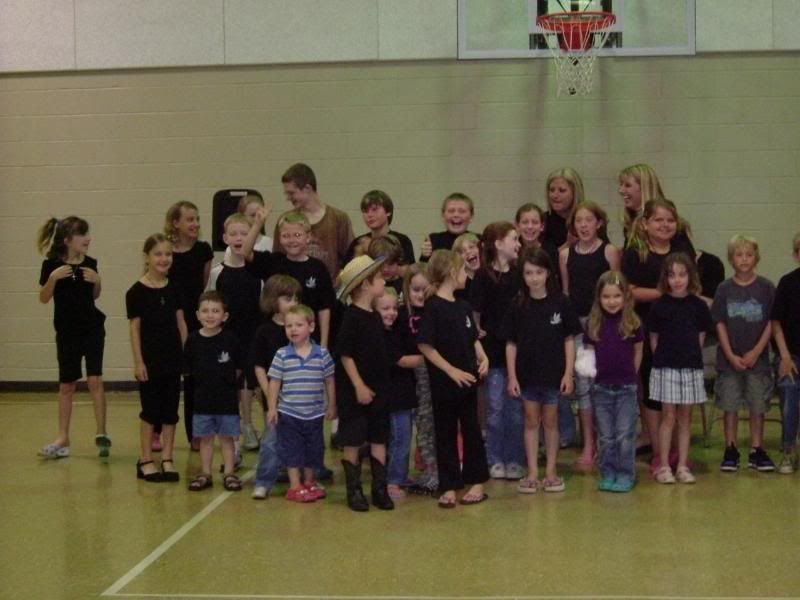 What a fun session this has been. Aislinn and Jack have enjoyed taking Art, Drama, and PE classes with the All For Christ homeschool group. Tonight we celebrated the end of the session with a program where art and science fair projects were displayed and the kids showed off their imaginative skill with a drama skit.
Aislinn did a great job fulfilling her roll as a rooster.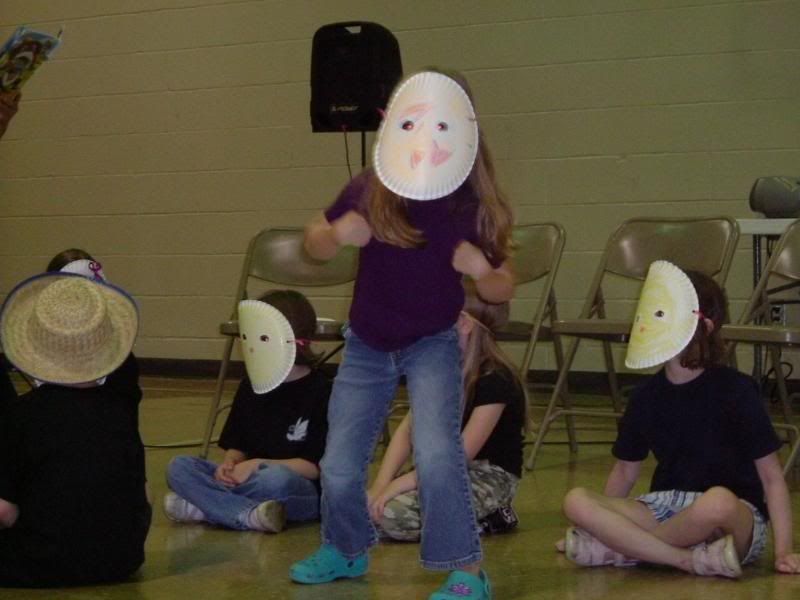 Here is Aislinn's self portrait that she drew after studying
Vincent van Gogh's self portrait
.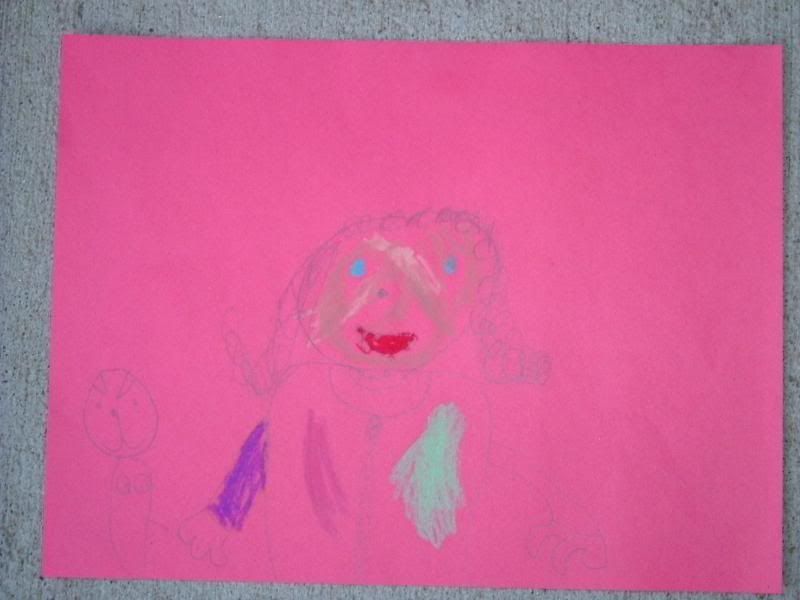 A couple more pictures to wrap up our fun night.